Oleh : WarungQQ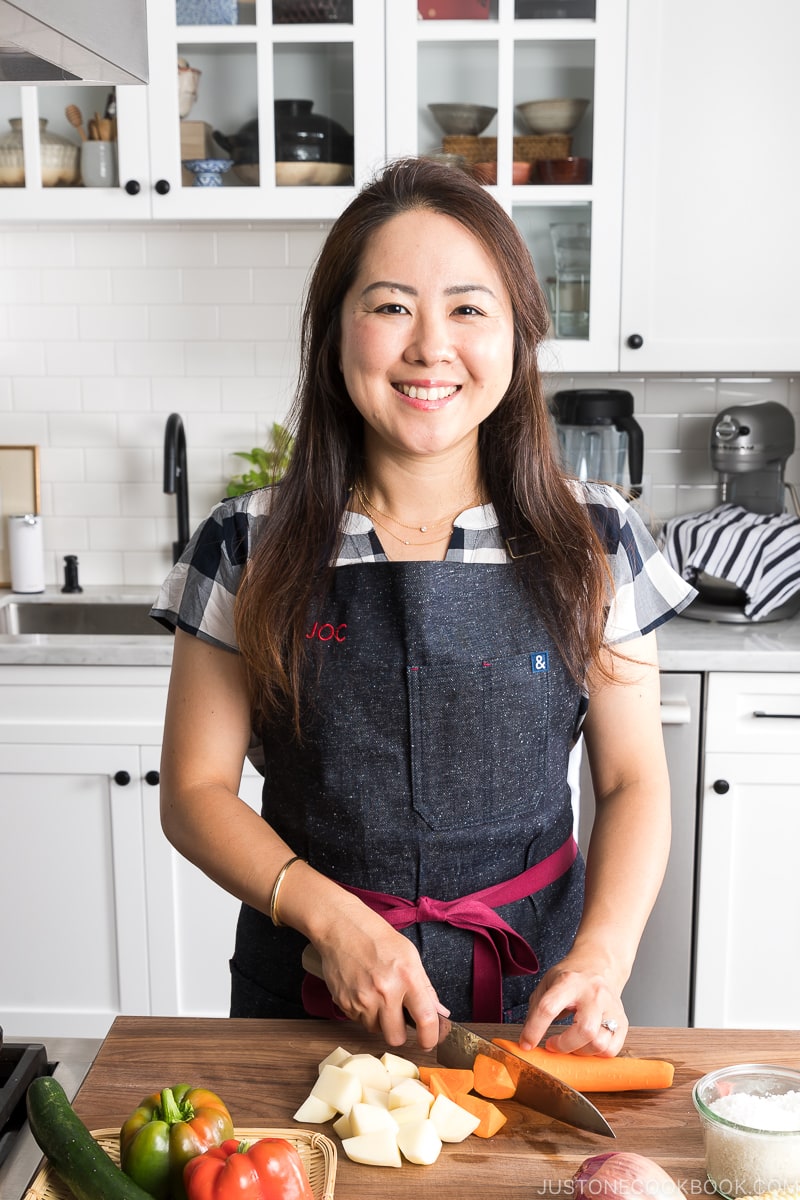 Welcome to the JOC Cooking Challenge!
We're so so excited to finally bring this to reality. This is the space for anyone—beginner cook or expert—looking to expand their culinary repertoire, particularly in Japanese cuisine.
What is JOC Cooking Challenge
It's a quarterly online event on Just One Cookbook where I share a new recipe for you to cook at home. After you make the dish, take a picture and then share the recipe photo with us!
Our goals:
To help develop your skills and confidence in Japanese cooking
To build a positive community for anyone who is interested in Japanese food and culture
To inspire creativity, family bonding, and fun in the kitchen
The JOC Cooking Challenge months are March, June, September, and December. And please help spread the word of the Challenge to your family and friends too!
The Prize Giveaway
Everyone who participates in the JOC Cooking Challenge and sends us the recipe photo via email is automatically entered into the giveaway.
This giveaway is open to everyone worldwide. We randomly select 3 winners at the end of the JOC Cooking Challenge month.
Each winner will receive a $100 Amazon gift card.
How to Join JOC Cooking Challenge
Recipe: We publish a post with a new challenge recipe on the 1st of every quarterly month (March, June, September, December).
Cook: Cook the recipe during that month.
Send: Send your recipe photo to us via email (contest@justonecookbook.com) before 12 pm PST on the last day of the month. This counts as an automatic entry for your chance to win the prize (only one entry per person).
Frequently Asked Questions
Can I share my photo multiple times for more entries? No. Sharing your photo multiple times counts as one entry.
How do you choose a winner? We keep track of the entries and use a random number generator to select 3 winners at the end of the month's JOC Cooking Challenge month.
When are the winners announced? The winners are announced at the end of the month's JOC Cooking Challenge post, as well as the Friday Newsletter after the challenge has ended.
Is it okay to use substitutions? Yes, I understand you may need to modify ingredients based on your dietary restriction or availability of the ingredients. As long as you follow the general recipe instructions, your entry is accepted.
I'm new to Japanese cuisine but love to participate. Do you have any beginner resources? Yes, we have some helpful pages:
Our very first event—the March 2022 JOC Cooking Challenge is coming next week (March 1st)!! Stay tuned for the challenge recipe! Let me know if you have any questions in the meantime.
Enjoy creating, experimenting, and tasting!